There is a classic Patton Oswalt skit about how many birthdays any one individual should ever get to celebrate. In his familiar Oswalt-esque rant, he emphatically states that birthdays should be reserved for little kids younger than 13, and save for milestone birthdays such as 18, 21, and decades – no adult should ever have a birthday party.
…our apologies to Mr. Oswalt, but we respectfully disagree.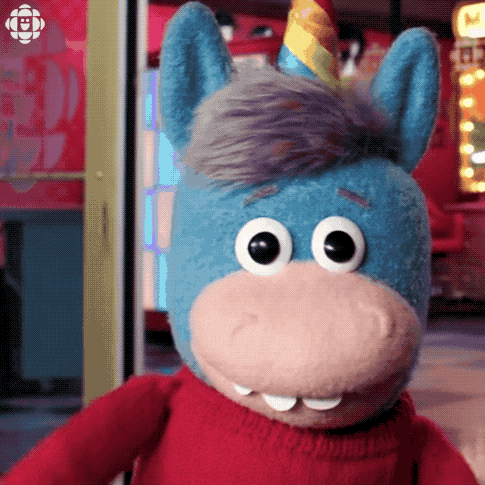 Of all the aspects of childhood that are totally lost upon officially entering adulthood, birthdays are one of the rare pleasures that we can take with us.
As the kids say: Adulting is hard.
Birthday celebrations should not be isolated to only children. With all the mounting pressures, frustrations, and stresses of being grown-ups, it is no wonder that entire generations of we so-called-adults are rebelling against the stuffy pre-conceived notion of what life past 18 should entail. In a day and age fraught with anxiety and depression, what is the harm in cutting loose, kicking back, and celebrating life?
None. There is no harm.
Thankfully, here in the greater Denver area, there is no shortage of incredible places to get your party on, regardless if you're 21 or 81. Eat, drink, and be merry – no matter your age. Grab your friends, your family, or coworkers and let loose for your birthday party at any of these adult appropriate birthday activities in Denver.
With incredible options for all adult ages, here's fifteen places to get your adult birthday party on:
1) Play archery dodgeball at Archery Games Denver
An experience quite unlike any other, Archery Games Denver is an exhilarating and unique adventure for your adult birthday party fun. Gather your friends and prepare for battle with the outrageously fun Archery Dodgeball. Using specially designed foam-tipped arrows, Archery Dodgeball is exactly what the name implies: The rules and excitement of dodgeball with bows and arrows. After you're done waging war, belly up to the bar for a beer (or wine), and strategize for the next round.
2) Sing karaoke at Voicebox Karaoke
Call it basic, but there is nothing better than gathering with some of your nearest and dearest, getting a few adult beverages into the system, and belting out tunes from yesterday and today. Perhaps you want to rock hard to some Def Leppard or bop around with a little Ariana Grande, or maybe you're the Frank Sinatra ringa-ding-ding type. No matter what your jam, Voicebox Karaoke has the atmosphere, the drinks, and the tunes to get your party bumpin' – all while showing off the vocal stylings of your group.
3) Explore RiNo's beer scene with Denver Microbrew Tour
You've never been on a tour like this, we promise you. The RiNo Craft Beer and Graffiti tour takes you around some of the most unique and exciting craft beer experiences in Denver, while viewing and taking in the sights of some gorgeous graffiti cultivated by a variety of local artists. Located in the creative and exciting RiNo district, this tour is the perfect combination of quirky art and great beer – two things that make Denver incredible.
4) Enjoy cocktails with Delicious Denver Food Tours
But, perhaps beer just isn't your thing. We get it. Thankfully, the folks at Delicious Denver Food Tours have you covered with their two-hour celebration of incredible bites and delectable cocktails. With five classic cocktails crafted from the best cocktail bars in Denver and four specifically chosen small plate bites to pair with them, this tour will give you the quality celebration time you deserve while noshing on some of the best cuisine Denver has to offer.
5) Throw axes at Downtown Art Gallery and Axe Room
Now, under most circumstances, we would advise against wielding axes while sipping on craft brews – but Downtown Art Gallery and Axe Room is the notable exception. Not only a unique hot-spot to try your hand at the art of axe throwing, this downtown Denver delight is a haven for some of the most inspiring and distinct artists in the region. Drink a few beers, enjoy some art, and throw some axes. That sounds pretty incredible, indeed.
6) Roll sushi (and joints) with My420Tours
Question: What does sushi and weed have in common? Answer: You can learn to roll both at this wholly unique My420Tours joint and sushi class. For those who partake, this is an absolutely incredible opportunity to learn more about The Devil's Lettuce, learn how to expertly craft a sushi roll and perfectly roll a joint. Best of all? The munchies are ready to go when you are.
7) Party while pedaling with Pedal Hopper
Exercise while you drink? Sounds like a nightmare? Hear us out: Pedal Hopper is Denver's premier bike bar, offering up a fun tour of the region while slinging suds and getting your heartrate up. Gather a group of friends and get those legs pumping – all while enjoying the sights, sounds, and fun of Denver. Burn calories, drink some adult beverages, and bike around our beautiful city – seems like a great birthday gathering to us!
8) Play Putt Putt at Urban Putt
All the adventure and fun of mini-golf, but 100% weatherproof! This indoor 18-hole mini-golf course turns into a 21+ party after 8pm every night. With some of the best food and drink in the area, adults can party it up with some putt-putt and relive the fun and excitement that mini-golf delivers. The course is bright, colorful, and whimsical – showing off the talents of some local robotic experts, welding marvels, and brilliant artists. Considered one of the most Instagram-able locations in Denver, Urban Putt will blow up your 'Gram while you blow out your candles.
9) Bowl at Lucky Strike
A little piece of Hollywood right here in Denver. Lucky Strike is the famed bowling and arcade destination for some of Tinsletown's most elite. With blacklights, pumping music, luxurious VIP areas, and incredible arcade games, Lucky Strike will kick your birthday celebration into celebrity status. Alongside outrageous craft cocktails, stiff shots, frosty beers, or sophisticated wine, Lucky Strike will make you feel like a star on your special day.
10) Play board games at Board Game Republic
For those who are interested in a more cerebral gaming experience with less techno music and strobe lights, Board Games Republic has the solution for you! With a wide assortment of board games, a huge swath of space, and a tremendous food and drink menu, you can get out your 20 sided dice, cosplay gear, and trade all the sheep for bricks you can imagine. (And if that entire last statement is a little too nerdy for you, rest assured that there are classic games like Scrabble, Battleship, or cribbage ready and waiting for you.)

11) Golf (virtually) at South Broadway Country Club
Don't worry – you can leave Muffy, Buffy, and Heather behind on this country club adventure. South Broadway Country Club is a high-end golfing experience for the rest of us. Proudly exclaiming that South Broadway Country Club is for "non-members only", this laidback golf haven is one of the most underrated cocktail spots in Denver, as well as an incredible selection of local draft beer and fine wine. Looking for something a straight-up? The spirits list at South Broadway Country Club is second to none. Oh, and did we mention you can play golf there, too? From individualized golf lessons to a virtual golfing experience that can let you play famed courses such as Pebble Beach, Pinehurst, or over 120 others – South Broadway Country Club is sure to thrill your tastebuds, spark your inner Tiger Woods, and enjoy the company of great friends.
12) Escape from Conundrum Escape Rooms
Your mission, should you choose to accept it: Conundrum Escape Rooms is more than just an escape room – it's a puzzle and live adventure experience that will test your wits, bend your brain, and get your adrenaline pumping. With several crime and adventure inspired puzzles, Conundrum is one of the most exhilarating Denver experiences. With puzzles ranging from easy to evil, your team will outwit criminal masterminds, prevent the apocalypse, or save the world from brilliant cyberterrorists. Great for groups of five or more, this will deliver a birthday punch that no one will soon forget.
13) Make something together at Upstairs Circus
There are no elephants or tigers at this circus: Upstairs Circus is a craft cocktail and DIY experience like no other. (No. You didn't read that wrong. We said craft cocktail and DIY experience.) From paintings to art installations, leathergoods to homegoods – Upstairs Circus is a space unique to all of Denver. Groups can gather to sip spirits and create a variety of projects to enjoy long after the party has ended.
14) Go roller skating at Skate City
Relive the best childhood birthday party you ever had! (Or experience it for the first time if your parents never let you have one in the first place – not that some of us are still bitter about it.) Watch the disco lights, listen to the music blare, and lace up those skates – because it's time to hit the rink! With pizza to die for, cold pitchers, and classic arcade games, Skate City will transport you back to the good old days for your birthday.
15) Hit the arcade at 1Up
…while we're reliving our youth, we'll wrap up this list with the perfect combination of childhood memories with adult benefits: 1Up Arcade Bar. All of the fun and excitement of pumping quarters into your favorite game or pinball machine that you enjoyed as a kid, but all the adult beverages that you can legally enjoy now as a grown-up. Your evening can be spent battling it out on new machines or beating your high score from the 80s, it's totally up to you. With an extensive bar list and nosh options, you can wax nostalgic while partying it up with your friends.
—
Birthdays are for more than the young, they're for the young at heart. Denver has many incredible and unique options to celebrate your birthday in style, and in our opinion, you will never outgrow a good time on your birthday.